Okay, so I didn't have a planned post for today because my roommate and I decided to dye our hair last night haha :D And this post has been sitting waiting to be published so here it is! I'm at my apartment now so no photos of what my frames currently look like, but I will take some this weekend when I go home!
Also! I might be going to the Interior Design Show in Toronto on the 29/30, but I don't know what day yet. So my question to those going is which day are you going? Any advice on which day is better? Thanks! :)
Happy Wednesday!
********
So I saw this photo a few weeks ago, and have since then begun to collect old frames.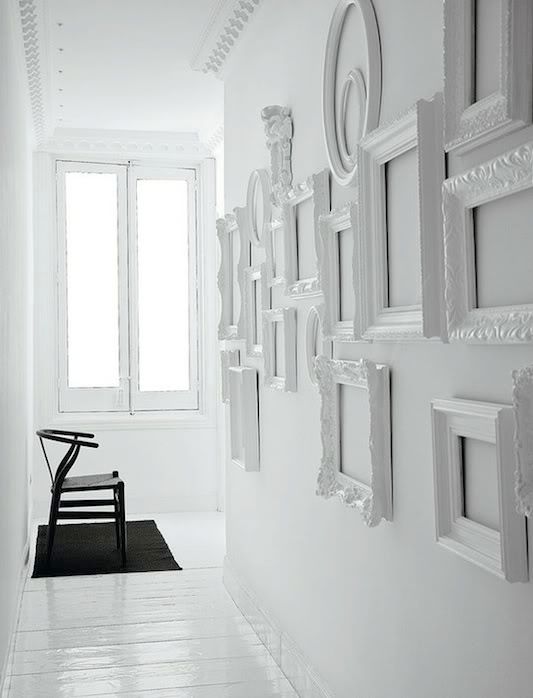 The count is currently up to 5 frames, with 3 being awesome and 2 kinda-plain-but-ok ones. LOVE this look so much. I even moved all my furniture around in my room for my wall of frames. They're currently all laying on the floor, waiting to be put up on the wall haha
Here's some more frame wall inspiration photos:
(you can click on them to view full size)
I'm pretty sure the first photo is from the same room as my inspiration photo, and if anyone happens to know whose room it is, do share! :D
I'll share some photos when I get my frames up :)
Hope you're all having a lovely day!
xo,
B