I haven't decided what I want to do on Monday's yet, but I feel like it should be something happy and pretty since Monday's aren't always the best haha (Classes start up again today, so it's a particularly 'bleh' Monday for me.)
I chose to do a rainbow of shoes for today's post! The weather here is gross and yucky and pretty shoes like these can't be worn outside, but they look lovely displayed inside :)
I actually own these ones :) They're from the Jimmy Choo for H&M collaboration. And no, I did not line up for hours outside the store haha I went in one day a week or two after it had launched and found these, the only red pair left, in my size. I couldn't leave them haha
source
I don't own a pair of Keds, but I think they're really cute :)
source
What I spend my summers in, flip-flops in every colour!
source
I have a friend who owns a pair of Converse in this colour, and she is now halfway around the world on an exchange, so these are for her :)
source
Anyone recognize these bad boys? And no googling haha
source
I know Uggs are completely not practical for Canadian winters, but when these purple ones came out a few season ago, I was very, very tempted to buy them :)
source
Sadly my Birkenstocks aren't this pretty (they're the standard 2-strap brown ones) but man are they good to my feet! I might have to buy a pretty pair like these next :)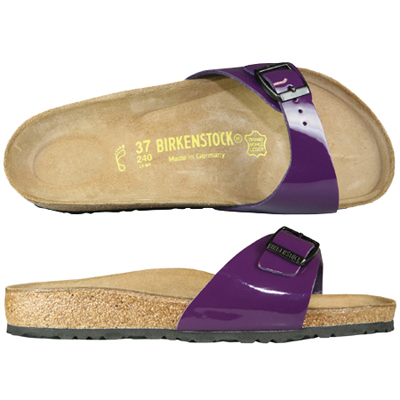 source
Hope you all have a lovely Monday!!!