Happy Friday!!!
I've had a busy week, but I'm glad it's the weekend!! My brother came home yesterday afternoon to avoid the crazy snow today and that was a good decision since we've had over a foot of snow and it's still falling. Craziness! I'm kind of looking forward to a snowed-in weekend with the fam :)
But before that starts, I wanted to share a few of my favourite things from this week:
I know most of you have probably heard of the Cinemagraph, but do you know its creators Jamie Beck & Kevin Burg? If you love beautiful photography (and I mean
seriously
gorgeous
stuff) you need to check out their blog,
Ann Street Studio
. They posted a behind-the-scenes time lapse this week and it is fascinating to see the process of these two inspiring creatives.
Oh this bag! This bag has been taunting me for months now. I fell in love back in Nov/Dec before it was officially released and have been stalking
ONA
and this bag online ever since. I've entered several contests to win it (one just ended today) but no luck yet. Just have to save up my pennies for this one!
I've been spending a lot of time on MyFonts (and font websites in general) lately, and this beauty is one of my favourite finds.
Insolente
is by the foundry La Goupil, who have also designed another one of my faves,
Paris Serif
. I'm thinking both of these need to find their way into my fonts file pretty soon.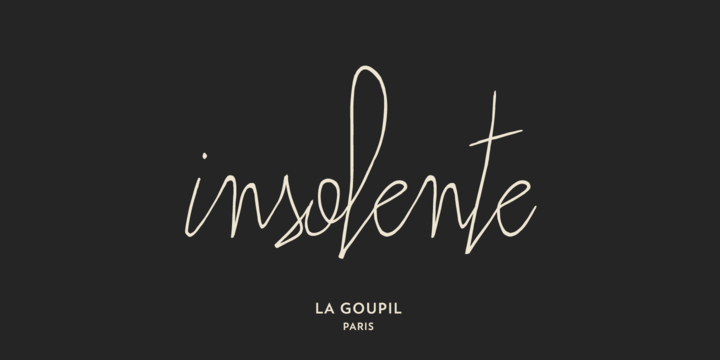 What have you been loving this week?
xo,
B