Hello!
Hope you had a lovely weekend :) Mine was full of family times & lots of food, yum!
My spring/summer style is always full of lots of floral prints, but I've never worn (or even tried on) floral pants! And I kind of really want some...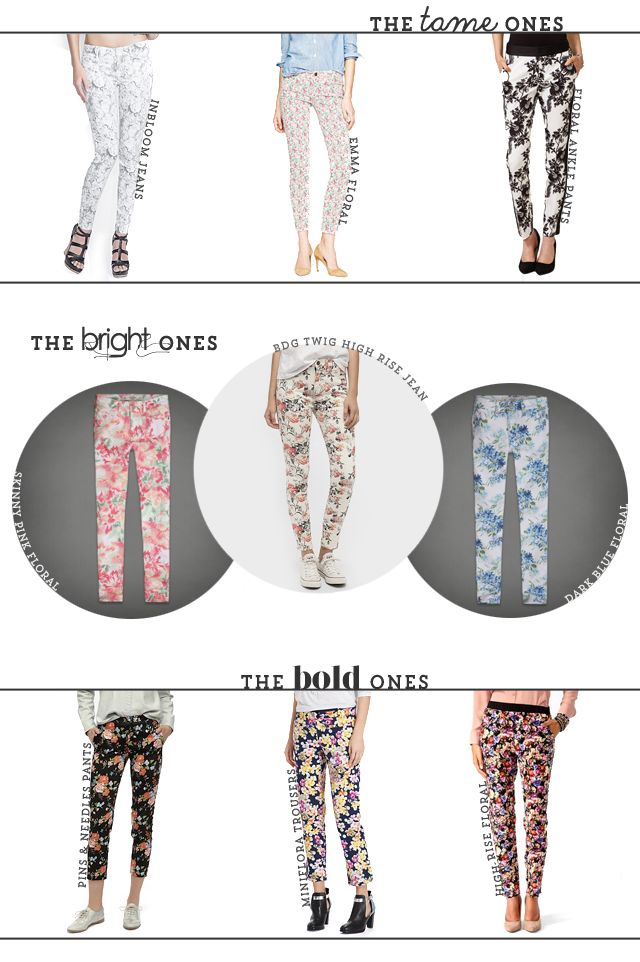 I tried out image-mapping this post, so all you need to do is click on the pants to go to the page!!
(if it doesn't work for you, let me know and I'll post the links!)
I think I love the 'skinny pink floral' ones and the 'high-rise floral' ones the most, although the first two 'tame' ones I can see myself wearing too.
Are you feeling the floral pant trend? Do you own any or would you never wear this style?
xo,
B