Edit: Giveaway is now closed! Check below to see who won :)
A few weeks ago, Claire contacted me about her little
shop
, and I was blown away by the intricacies of
her work
! I knew I had to feature her and show you all what a gem her shop is!
She's also been kind enough to offer a print for one of you to win - don't miss the giveaway at the end of the post!

What inspired you to open your shop?
It took me ages to decide to open my shop just because I didn't think that anyone would want any of my pieces, I just drew and designed things for fun, but more and more people asked for them for presents and for their own homes that I thought I'd share my work with the whole of the internet.
The little quote sets you sell are so sweet, where did you get the inspiration for them?
The quote posters went through many many incarnations before they found their current state. I only started designing them as a way to display my favourite quotes and I got a bit carried away. The idea was to create a template that could work for any quote and I wanted something clean and with lots of white space.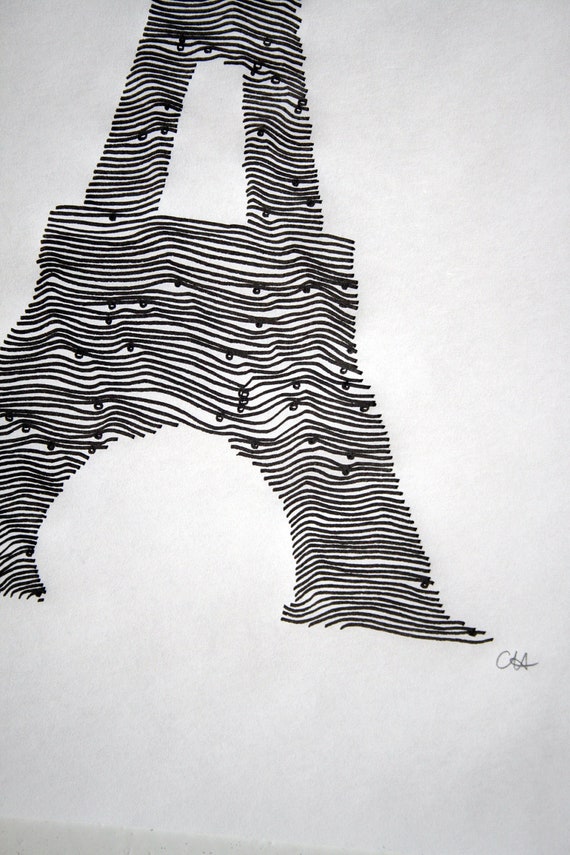 Your line & circle drawings are exquisite, how long does it take to complete one? What is the process like?
Thank you for your lovely comments. The line and circle drawings take up to an hour to draw, I haven't quite built myself up to drawing very big ones yet. Sometimes deciding which way to go when drawing the pictures is hard, you can change the whole look of a piece just by where you start the lines. I get so excited by the fact that each one is unique and different and I enjoy knowing that I am drawing them specifically for someone as I watch the image reveal itself.
Is there a cool back-story behind one of your items?
The first line and circle drawing was the crow, I just happened to put it in a frame as I had one the right size and I had so many comments that I kept making them but really without the encouragement of friends and family it would have been a one off.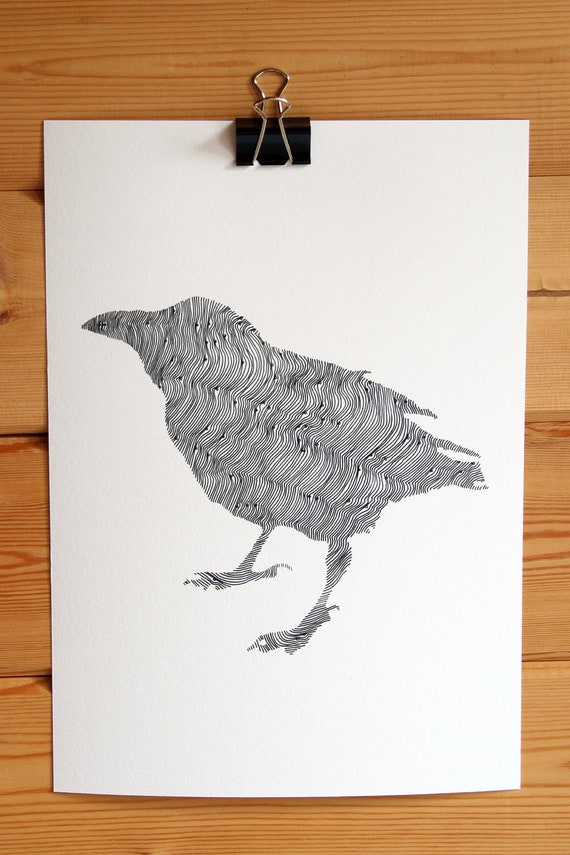 Crow (Original Line & Circle Drawing)
What is your favourite item in your store?
My favourite picture is the crow just because it was the first, but I also like the butterflies, just because I could draw them all day, they are so much fun to see how they turn out.
________________
Thankyou so much Claire!! I just love the detailed shots of the line drawings - so beautiful. You can find more loveliness in her
shop
, and you can check out her
blog
,
portfolio
,
Twitter
&
behance
!
Giveaway time!
Claire has been kind enough to offer up a print for one of you guys to win!! Enter via the Rafflecopter box below!
(if you have any issues with it showing up, let me know - I know it can take a minute to load on mobile/tablet devices)
a Rafflecopter giveaway
Hope you're all having a lovely week!
xo,
B