Good morning!
Six months ago, Kelsey opened her
shop
and I was instantly smitten. Beautiful calligraphy, unique quality, gorgeous materials - I mean, how could anyone not be? You may even have seen evidence of my love on Instagram -
here
,
here
&
here
- so clearly it's for real ;)
I was so excited when Kelsey agreed to an interview. Her work is gorgeous and the story behind Pinegate Road is beautiful - I know you'll love it!
What inspired you to open your shop?
I've always dreamed of creating my own products. Working with my hands has always come naturally and is something that I love doing. As I started going down the rabbit hole of working on Pinegate Road, there were several mantras that I came back to time and time again that helped me along my personal creative journey. Taking my love for hand-lettering, my need for a hand-made project, and the thought of creating products inspired me to create these prints.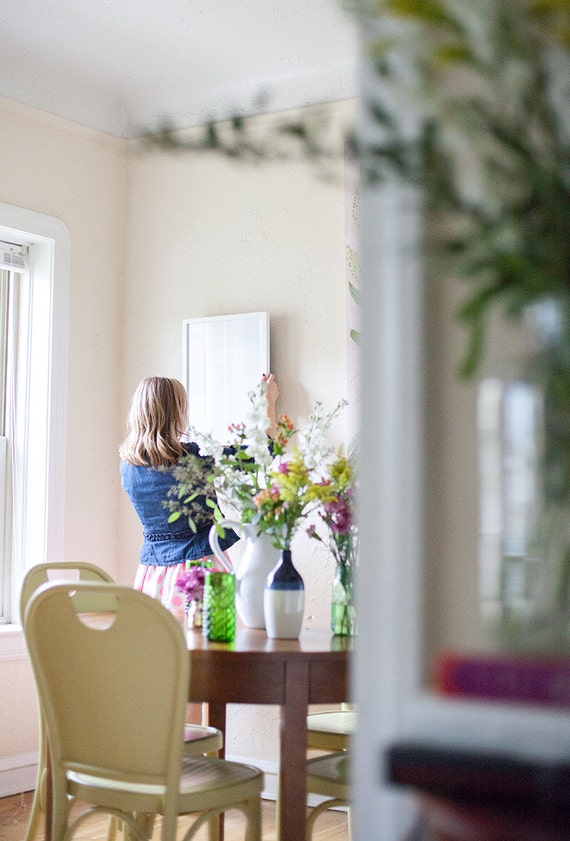 Where did the name 'Pinegate Road' come from?
I really need to get on adding this to my about page ;) Pinegate Road is the road where I had my first 'home.' Growing up, I moved around a lot. By the time I was 9, I had lived in 5 states and 6 cities. Around this same time, my mom found out she had cancer. It was a huge shock to my parents, and this had them evaluate where they were at in life and what dreams they wanted to live out. My mom always wanted to raise her kids back in her hometown on Lake Erie, and my dad had always wanted to run his own business. My parents, my brother, and I moved up to Pennsylvania where my mom successfully beat cancer, and my dad started a thriving business. Pinegate Road is where our start as a family came to be, and my Pinegate Road is where I started coming to be as a designer. Pinegate Road hold such sentiment to me, and I love that it's a symbol of new beginnings and following life-long dreams.
What drew you to your chosen mediums of lettering & stamping for your prints?
I wanted to create something that was unique and that had a hand-made element to it. Both my day job and Pinegate Road have me working very digitally, and reconnecting with physical processes was something that was important to me when starting this side project. At the same time, I needed something that was easy enough to duplicate. I studied block printing a bit in undergrad, and knew that a mix of stamping and block printing would give me a unique result that I could replicate for prints.
Is there a cool back-story behind one of your prints?
I didn't expect these to turn in to a shop! Last summer I was asked to come to the Weapons of Mass Creation fest here in Cleveland as a featured artist. As part of the arrangement, I was to submit three posters to their gallery show to be on display. I could have used old work, but I treated this as a new project and went to work brainstorming. Creative process is always on my mind, so creating helpful ways to work through process in the form of mantras was what I became drawn to. On three of the prints, you'll see that they have 'the ticket project' written on them. My idea here was that these would each serve as a person 'golden ticket' to going for your dreams. I'm not sure how much I love that this is on there now, but hey, it's the creative process and I can always adjust later!
What is your favourite item in your store?
'
done is better than perfect
' for sure. I love the way it fits on the page for a print, and it is something I constantly have to remind myself.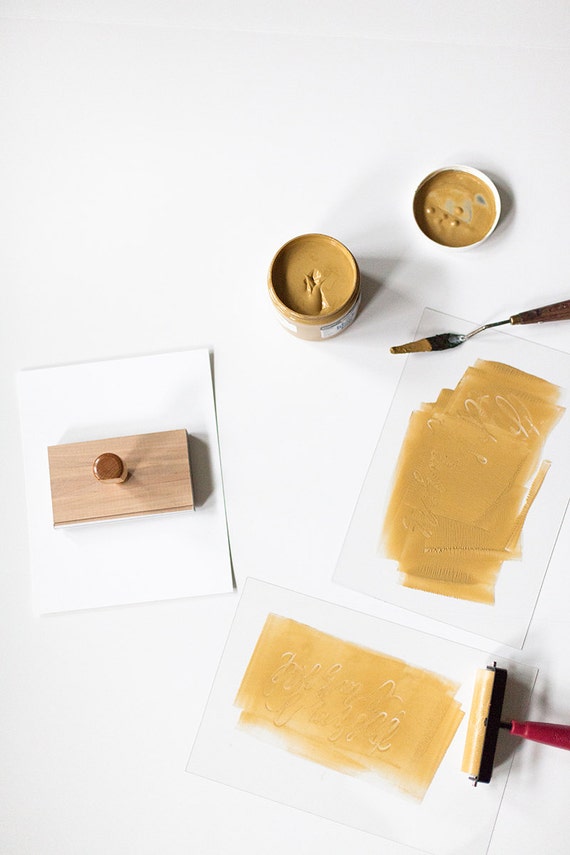 What's next for you and/or your shop? Where do you see your shop heading?
For now, I'm taking a little break. I'll still be selling the prints that I have, but I'm focusing on bigger business plans and goals for Pinegate Road as a whole. I'm hoping to fit a month-long free span from side work this summer to brainstorm next steps. One thing I have been thinking about is selling downloads of black and white large format prints that you could then get printed yourself through a drafting printer on the cheap. I love working large scale, and this would be a feasible way for me to provide that to the world without having to manage the shipping. We will see :)
Any tips for aspiring calligraphers and/or print shop owners?
Practice, practice, practice, and don't be afraid of not being perfect right off the bat! I feel so many people are paralyzed by things not being 'good enough' or perfect enough that they never start. Start with baby steps, and don't be afraid of the journey. You have no idea where you'll end up, and that's part of the fun!
********
So lovely right? And AMEN to just starting and learning and figuring it out as you go - story of my life ;)
I mean, I knew Kelsey was awesome since we've become 'instagram friends', but this interview was one of my favourites. Thankyou so much Kelsey!!
GIVEAWAY time!! Kelsey has offered one of you the chance to win any print in her
shop
! Enter through the Rafflecopter widget below.
(or click here if it doesn't show up)
a Rafflecopter giveaway
xo